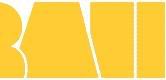 If you have a website and would like a link button here. E-mail me with a 40x80 button and link attached and I will put it up if I think it's good.
The Burnside Links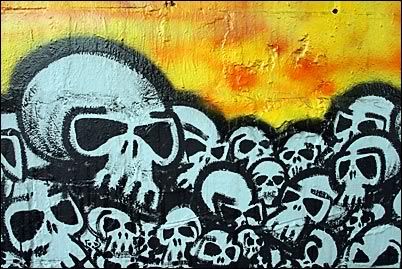 "The best way to get the full picture of skateboarding in Oregon, and the Northwest, is to get as much information as you can. Check out the links to see what Oregon has to offer the skateboard community."
Skatepark Builders

Dreamland Skateparks - The best skate park builders in the world.
Grindline Skateparks - Also the best skate park builders in the world.
Placed To Ride - Upstart company out of Oregon starting business over in Europe.
Airspeed - Great park builders. Reedsport anyone?

Skatepark Advocacy

Skaters for Public Skateparks - Your best source for public skatepark information anywhere.
Skaters for Portland Skateparks - These guys got Portlands back when it comes to skateparks.
Sleestak - If you have a question about skateparks in the NW, Ask Sleestak. Someone, or everyone, may have the answer for you.
Bad Skaters - Lists 82 Oregon parks and continues to grow.
Bad Skateparks - If you're working on getting a skatepark in your area, read this first.
Portland Parks & Rec. - Portland has the most progressive skatepark plan the world has ever seen.

Skateboarding News/Misc.

Sauce Box - Sauce skateboard zine's site.
SK8 PDX Daily - A new site dedicated to the skateboard happenings around Portland.
Skate Oregon - A comprehensive guide to the skatepark oasis known as Oregon.
Old School Skateboarding - Old and skateboard? This sites for you.
Skate & Annoy - OG Portland zine website.
Eastside Longboards - Local longboard builders and advocates.
Concrete Disciples - Nor Cal site that seems to talk about Oregon alot.
Skate Daily -THE skateboard industry news leader.
Antigravity Press - Not only a NW legend of a skater, Mark Conahan is an accomplished graphic designer.
Sacklunch - A flaming bag of surf, snow, and skate crap.
Z boys - Know your roots. Dogtown.

Local Skateshops

Cal Skate - Oldest skateshop in Oregon. Serving skaters since 1976.
Rebel Skates - My favorite shop back in the day is back.
Cals Pharmacy - Right up the road from Burnside.
Daddies Board Shop - Family owned skateshop. The place for all of your long board, downhill, slalom needs.
Dept. of Skateboarding - This is actually an indoor pay-to-play skatepark, but it does have a "pro shop" inside.



contact
Burnside e-mail
Send me an e-mail if you want to help out or would just like a bit more info.
Do you know a good site?
Drop me an e-mail if you know a good link I should add to this page.